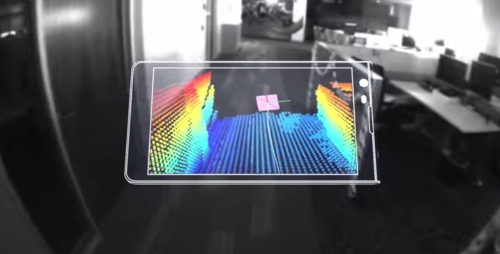 Sources in the know have reports that Google is planning to release a 7″ Tang-enabled table in the next couple of months. This tablet would be a larger scale version of the Tango released back in February, equipped to identify and track objects as three dimensional objects in your environment.
Project Tango is part of Google's Advanced Technology and Projects (ATAP) group and is creating the devices to bring our real 3D world to our mobile devices instead of the device only understanding the limits of its screen. The possibilities might seem a little narrow at first but it will be interesting to see what it opens. Google provides some example uses such as immediately finding the product you are looking for when you enter a store, helping someone who is visually impaired or having a more interactive game with your real, dynamic environment.
Currently the Tango phone prototype is not publicly available and in the hands of developers, so it is likely that the table will be limited as well.
via TGDaily
ATAP, Google, Rumors, tango