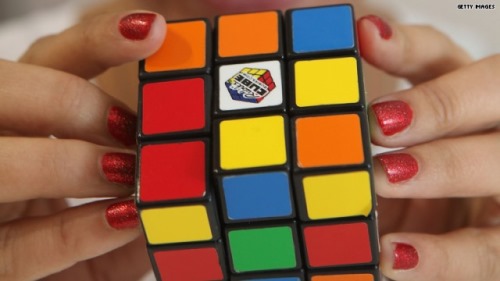 Happy Birthday to one of the most frustrating puzzles ever invented. Most people can't even solve the thing without cheating via the solution book or, now a days, YouTube.
The Rubiks Cube was designed by Erno Rubik and was originally meant to be a learning tool to help explain 3 dimensional geometry. When he turned all the pieces, it ended up taking him a month solve it. It was in 1979 that he took the cube to a toy fair in Nuremberg, Germany when it was bought and licensed.
In celebration of the big event, the Google Doodle is a Rubik's cube. If you thought the original hand held one was hard to solve, try their version.
puzzles, Rubik's Cubes, Toys