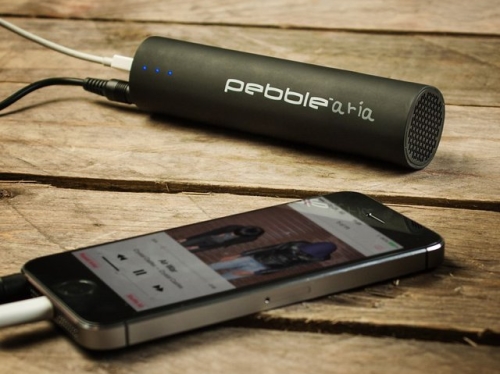 It seems that regardless of the model, if you use your smartphone with its full smartphone capabilities all day long, you're going battery is not going to make it through the day. There are a multitude of chargers available on the market to aid in this task, with one of those being the Pebble Aria.
This small, portable device carries a 3500mAh battery with enough juice to charge most phones a couple of times, but the Aria also comes with another significant feature. It has a built-in speaker that can run on its own for up to 70 hours. The speaker is not wireless however, undoubtedly saving on power, and connects with a standard 3.5mm jack. The charger works through a standard USB connection.
The Pebble Aria is available now and can be picked up for a little under $70 USD.
Chargers, mobile devices, Speakers