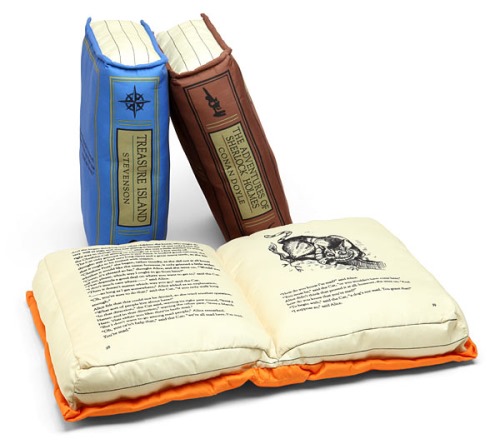 This is something for all the book nerds out there. Here is the perfect thing for that little area of your home where you go to read your books.
The Olde Book Pillow Classics are three actual pillows that look like books. The books are Alice in Wonderland, Sherlock Holmes, and Treasure Island. Just a quick note, Sherlock and Treasure Island pillows do not open, they are permanently closed. Alice in Wonderland, however, opens as pictured.
These are a great gift for that book nerd we all seem to have in our lives. Priced between $17.99-$49.99 at Thinkgeek.com.
Alice in Wonderland, pillows, Sherlock Holmes, Treasure Island