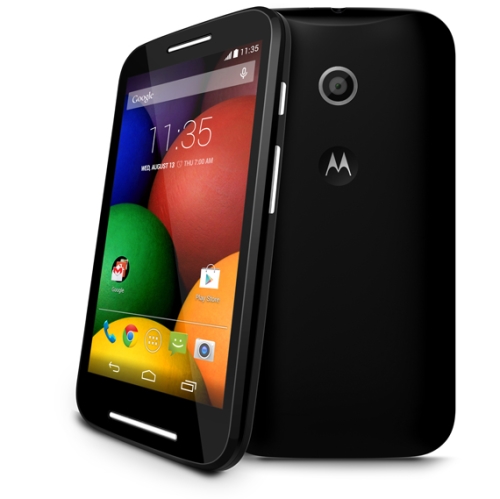 Motorola took the wraps off of a new Android smartphone on Tuesday with a price point that targets those who might be just looking for a cheap cellphone. The Moto E comes with a no-contract price of just $129 and focuses on durability and basic features to bring more users into the smartphone market.
The mobile phone features a water-resistant coating with a gorilla glass screen similar to what Apple has used on the iPhone. The display is 4.3 inches and it comes with a 5-megapixel camera and 4GB of storage – not enough to store much of anything these days, but plenty to get someone new into a smartphone.
The Moto E runs the Android 4.4 KitKat out of the box and Motorola says it will be available to the US and Europe later in the week.
Android, Google, moto e, Motorola, smartphones