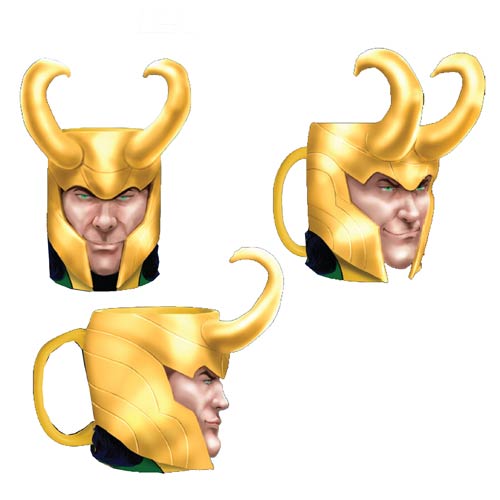 Loki, Loki, Loki, why is it always about Loki? Well, here is a super cool way to proclaim whom you truly support.
This Thor / Loki Marvel mug features the character in all his glory. The mischievous Loki is featured wearing his iconic helmet and that snide little grin on his face making you believe he is up to no good. This coffee mug will definitely make a strong statement in the break room and show coworkers where your allegiance lies.
You can pre-order this mug for $14.99 at Entertainmentearth.com with plans for an October release.
Coffee Mug, Loki, movies, Thor