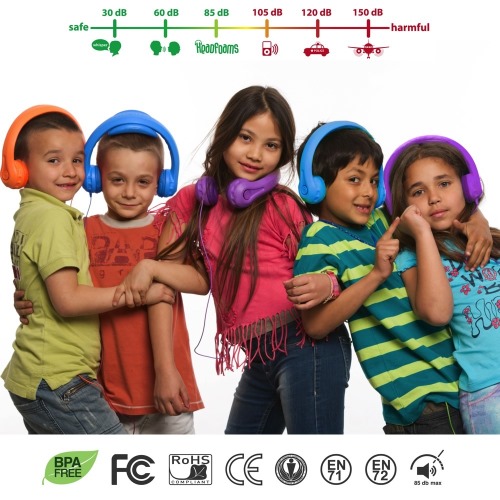 Got kids? If you answered yes, we can probably guess that most of your headphones are a broken, tangled mess in the backseat of your car.
If that's the case, then MarBlue has a solution for you. Presenting HeadFoams, the kid-proof headphones. These things are virtually indestructible. They are made from a non-toxic, BPA free, EVA foam. They have been approved in the US and internationally as meeting all the child-safety standards and also have a reduced audio output. They have ensured that the head phones will not go above 8.5 decibles to help protect developing ears.
Now, these headphones are not going to make a fashion statement, so most teenagers will probably look at you funny if you try to give them a pair. But for your little one, the one that is in the back seat of the car watching a movie, or even at home playing games on the iPad, these are perfect.
Parents it is time to reclaim your headphones as your own! Go check out some of the headphones we have posted about in the past and get yourself a new pair. The HeadFoams will run you about 39.99 and should last as long as your kid will wear them.
via Technabob
HeadFoams, Headphones, kid-proof, Kids