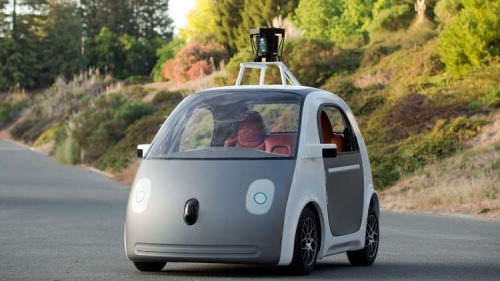 No brakes, no steering wheel, no gas pedal? Well, believe it or not, that's no problem for Google's self driving car.
Google announced the prototype for their self driving car on Tuesday night at the Recode Code Conference. Their hope with this type of vehicle is to end human error behind the wheel and to see if self-driving cars be significantly safer than human-driven cars in the next few years.
The prototype is a two-seater car that relies mainly on software and a built-in sensor system to drive the vehicle. Between the sensors and the software the car can find a GPS location, identify obstacles, classify obstacles and react. It will be able to tell the difference between a cyclist and a pedestrian, and then be able to predict their next move. Since it only travels at 25mph it gives itself plenty of time to react.
Numerous major car manufacturers are already looking into self driving technology. As it becomes more common the number of automobile accidents are expected to plunge to near zero because most accidents are caused by human error. Imagine, no drunk driving accidents, the elderly can have their freedom back and even the blind could get in this car.
via Forbes
Google, recode code conference, Self driving car