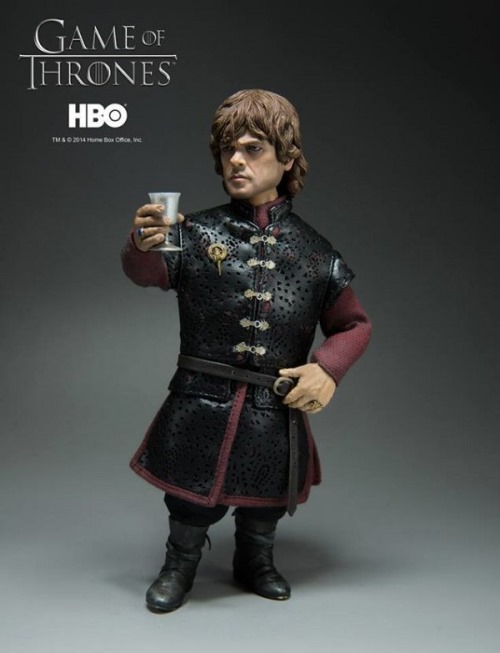 Apparently HBO's Game of Thrones has reached a new level of geek-dom from adoring fans; enough so that people are selling and purchasing collectibles from the hit TV show.
If you're a fan and would like to join in, this Tyrion Lannister figurine is a good place to start. It stands about 8.5 inches tall and actually comes with two pairs of exchangeable hands, a goblet, and a book. (We would have though Jaimie would be the one with an exchangeable hand.) The facial features are as realistic as they can get. It is just proof that the guys at Threezero are really good at what they do.
This figurine is available for pre-order starting on May 26th at 9AM Hong Kong Time (6PM PST on May 25th, to save you a little time zone conversioning).
figurines, Game of Thrones, Tyrion Lannister