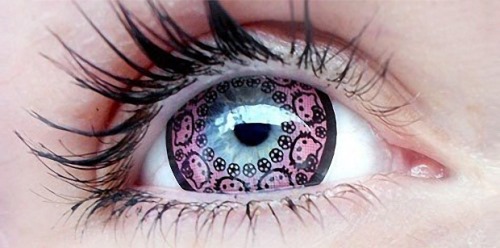 Out of all things Hello Kitty, these are "wow", just "wow".
We're as guilty as anyone when it comes to geeking-out over certain characters or movies or what have you. And we think this might be the pinnacle of products for the Hello Kitty-obsessed fan. Just make eye contact with someone and without a word you will be screaming "I LOVE HELLO KITTY!!"
If you can read Japanese, or are handle with the Google Translator, you can get these and other designs (ie: hearts, flowers) at Fall in Eyez. If you order these or already have a pair please send us a picture, we would love to share.
contact lenses, Hello Kitty, japan