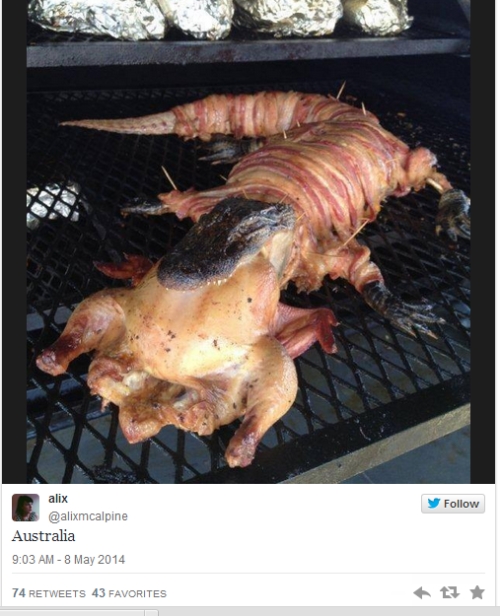 Vegetarians and PETA participants, please scroll down to the next article, you won't like this one.
Alix Mcalpine, creative manager at Buzzfeed, posted this picture on Twitter the other day with the caption that read "Australia".
A bacon wrapped alligator with a chicken in its mouth. What else is there to say about this? Not much. We are not sure how common this is in Australia, but they are willing to try anything.
Alix has a great Twitter feed, go give her a follow @alixmcalpine.
Australia, Bacon wrapped alligator, twitter