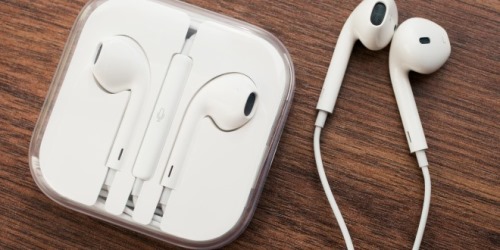 If we are to believe the rumors, we're hoping this one is true. A user on the Apple app "Secret" claimed that Apple is working on upgrading their earpods to include a heart rate monitor, blood pressure sensor and a tracking device that will help you locate them if they are misplaced.
The Apple EarPods were updated in 2012 to have a sleeker design and better fit. Now, it appears that Apple is trying to get into the health monitoring market but updating them once again. If this is true and you are a workout junkie, imagine not having to strap that heart rate monitor band around your chest and one less thing to have to bring with you on your run. All you will need is your iPod or iPhone and you EarPods, everything you will need to listen to music, monitor your heart rate, distance and time.
There is also another rumor about the EarPods where they will add additional microphones to facing out to help identify and cancel out ambient noise. Our fingers are crossed that this is true, and hopefully packaged with the iPhone 6.
Apple, Earbuds, earpods, iPhone, iphone 6, Rumors