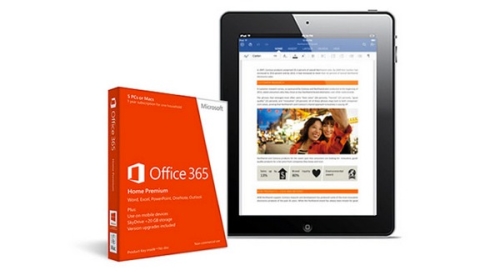 Microsoft announced on Thursday the much anticipated release of Office for the iPad. Satya Nadella, who took over as Microsoft CEO just last month, announced that the app would be available on iPads by 11 AM PST on Thursday the 27th.
Microsoft released Office for the iPhone back in June of last year, but surprisingly had not yet released a version specifically formatted for the iPad until now. Office for the iPad is free to install and view Office documents, but to do anything more than that you will need to buy an Office 365 subscription for $99.99 annually.
The Office app includes Word, Excel and Powerpoint with a familiar ribbon interface, similar to the desktop version of the application. Buttons are slightly larger to support swiping instead of clicking to also try to integrate into the familiar usability of the iPad touch interface.
Office for iPad via ZDNet
iPad, Microsoft, office, Office 365