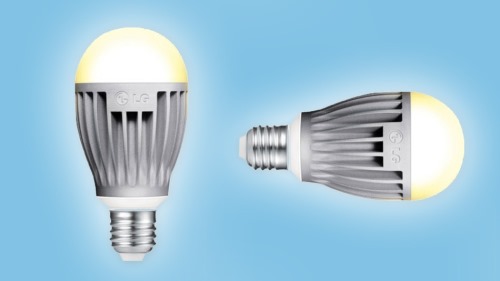 LG announced the release of a new Smart Bulb in the coming days in Korea that interacts with you through your iOS or Android device. This new LED light bulb comes with some pretty nifty features which are already leaving us wanting in the US.
This simple but handy features include blinking the light when you have a call on your device, and having a light slowly brighten as a silent alarm from your mobile device. The LG Smart Bulb can also be set to turn on and off for periods of time during the day while you are away on vacation to make house look as if someone is home. Another cool feature allows your mobile OS to set mood lighting based on the music that it's playing. So having some really intense music will generate a bright light, while more subdued music will generate low light.
The bulb will be for sale in Korea in the coming days for around $32 which sounds like a bargain to us considering it is supposed to last up to just over 18,000 hours.
Andriod, iOS, LED, LG, smart bulbs