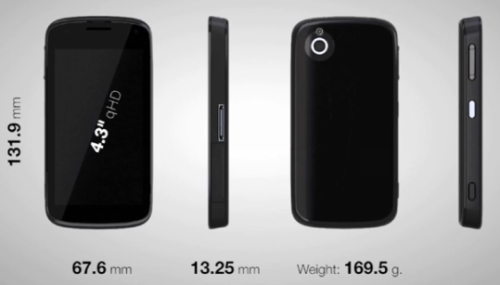 Boeing Co, best know for creating jets and fighter planes, has announced on Wednesday that it will be releasing its own secure smartphone targeting the US defense and security communities. Boeing stated that they had identified a need for agencies to have secure data communications that current devices on the market have not met.
The Boeing Black Smartphone will run on Google's Android operating system and contain multiple features to maintain secure data storage and communications with the most significant of those being a self-destruct feature. Any attempt to break into the device case, according to Bruce Olcott of Boeing's council, will trigger functions that will delete all data and software on the device leaving in inoperable.
According to a product card released by Boeing the device will have a 4.2 inch display and dual SIM supported bands for LTE, WCDMA and GSM. It will also communicate via Bluetooth, but interestingly no mention of WiFi. It will have on board storage as well as a microSD expansion slot and dual 1.2 GHz ARM Cortex-A9 CPUs.
No word at this point on carriers or the exact price and release date, but it is likely not too far off based on the amount of details released this week.
Android, Boeing, Data Security, smartphones