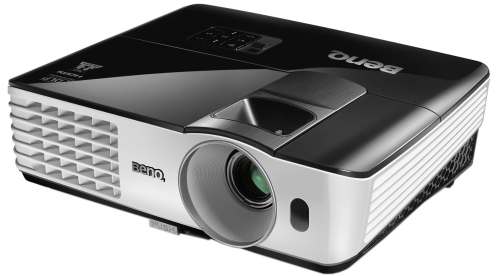 BenQ announced on Thursday their planned release of the TH681 Full HD Home Projector. The TH681 boasts a bright display of 3000 lumens for a 1080p resolution picture with a 10,000:1 high contrast ratio. It is also capable of showing 3D media, provided you have a device that will play 3D content and you bring your 3D glasses.
The projector uses Eco-Smart technology to help with power consumption and provides a lamp life of up to 6500 hours when utilizing the Eco-Smart mode. It also comes with all of the standard ports such as HDMI, RGB, Composite, S-Video, Mini-Jack, RCA and USB. It even includes a single 10W speaker if for some reason your not sporting surround sound with your projection.
The BenQ TH681 is planning its availability on March 26th, and pricing is expected to be around $1200 USD although no official pricing for the US has been announced, yet.
BenQ, Home Theater, Projectors