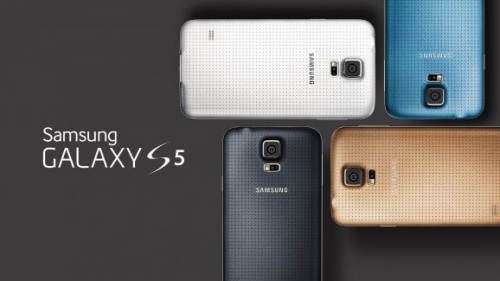 Samsung announced the release of the Galaxy S5 on Monday at the Unpacked 5 conference in Barcelona. According to the announcement, the much anticipated S5 will be available to the public in the US beginning April 11, but the initial release of pricing or what colors will be available, were not specified.
In this release, Samsung appears to have focused on improving more of the practical, day-to-day functionality's of the device instead of adding any new bleeding edge features. Some of those include improvements to the phone's camera, processing speed and most importantly batter life. The S5 will support up to 24 hours of standby time, 10 hours of web browsing or 12 hours of video playback (both on LTE, of course). The company did add a finger print scanner and a heart rate monitor which puts the device in line with the growing future of wearable technologies.
Some expected colors, as pictured here, include blue, gold, black and silver. Answers to pricing and original release colors, as well as release dates to other countries will have to wait.
Galaxy S5, Samsung, Samsung Galaxy S5, smartphones