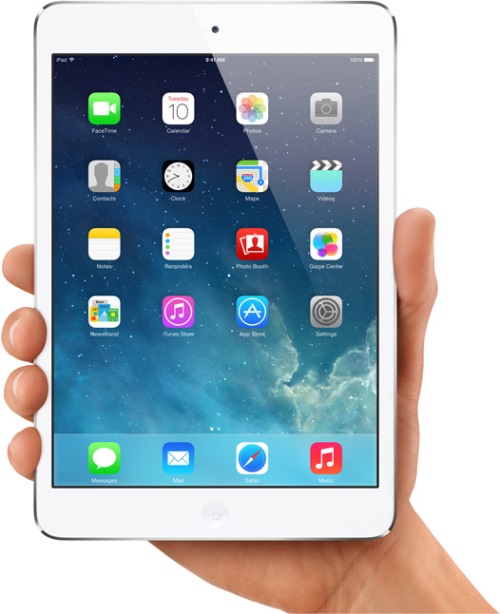 According to unnamed sources, rumors are that Apple is not done with new product releases for the year. According to AllThngsD Apple is planning an invitation-only event, location still undisclosed, to unveil an 5th generation iPad on October 22nd.
Allegedly the new release will be an updated iPad mini with a slimmer design, improved camera and a faster chip with the 64-bit A7. It also would have retina display like its bigger sibling and rumors of the Touch ID fingerprint sensor which is not on any iPad but was introduced recently on the iPhone 5s.
Coinciding with this news Apple shares are up by 1%, or over $4 a share. Even though the iPad remains the top competitor in tablet market Apple has seen some hefty competition from Google and more recently Amazon with the Kindle Fire. The Apple stock is still far from the $702 peak in September, 2012.
5th generation ipad, Apple, iPad mini, Rumors