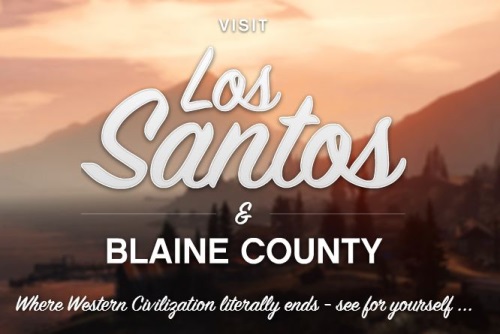 According to Take Two Interactive, Grand Theft Auto V was a huge success bringing in $1 billion in its first three days after launching, however some performance issues have hindered the recent launch of Grand Theft Auto Online, tied to this release. Grand Theft Auto Online is something new for Rockstar Games and will allow players to participate in many of the same activities that they would with the distributed game, but online in a "living world" with multiple players.
Reviewing Rockstar's Twitter account, it appears there are multiple people reporting issues with access and performance to the online version of the game and Rockstar is getting back to them individually with a summary of what the problems are and what is being addressed. They are even offering an automated email to alert users when the identified items are addressed.
Grand Theft Auto Online will allow as many as 16 participants to embark on a number of adventures in sunny Los Santos and Blaine county. Activities including crime & chaos, individual or group jobs, races and sports such as golf and base jumping. There is also the ability to customize your character and earn cashflow and reputation. Rockstar also sets the expectation of some "growing pains" in the form of crashes, glitches and some amusing and crazy bugs as they work on this new platform.
Games, Grand Theft Auto, grand theft auto online, grand theft auto V, rockstar games