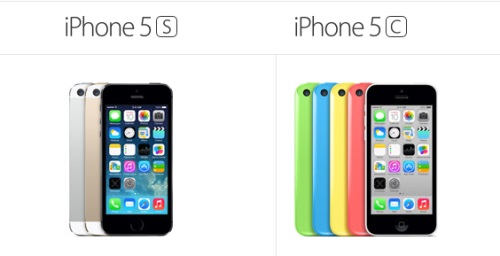 Apple has reported selling over nine million of its new iPhone 5s and 5c models withing the first three days after launching the products, making it the most successful iPhone release yet. Apple did not provide details on the numbers between the two models, but overall the launch almost doubled the release of the iPhone 5 a year ago with over 5 million in the first three days.
The two models have different price points with the 5s version starting at $199 featuring a touch ID that scans fingerprints, and the 5c version that starts at $99 and comes in five different colors (white, yellow, blue, green and pink). Friday's launch was the first time Apple has released two iPhone models at the same time.
Although no details were provided on numbers, Apple says that sales for the more expensive model, the 5s, have exceeded the available supplies and orders are scheduled out in the coming weeks.
Apple, iPhone, iPhone 5c, iPhone 5s, iPhone Release