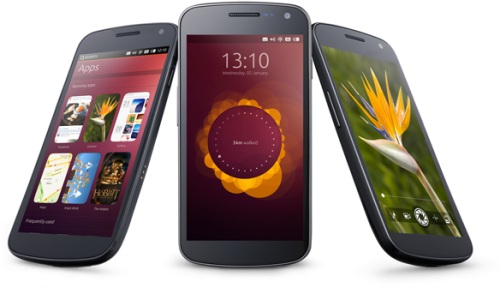 The company behind the Linux-based OS Ubuntu announced on Wednesday that it will be offering a version of its software that will run on smartphones. Namely, the Ubuntu operating system uses the same drivers as Android and would work as a replacement software for existing phones running the Android OS, according to Canonical.
Canonical will release the open-source code as a file that can be installed on Samsung's Galaxy Nexus, initially. Plans are also in the works with manufacturers to provide the software pre-installed on a device sometime before the end of the year.
Aside just from the fact that Ubuntu is a powerful, popular, free and open-source OS that will now be available on a smartphone, this news could mark a milestone in tech history as an operating system significantly blurs the line between a mobile device and a laptop. Canonical claims that when docked with a keyboard, mouse and monitor, the Ubuntu OS on the smartphone will function as a PC.
Canonical did announce earlier in 2012 Ubuntu for Android, which is slightly different than this latest offering in that this completely replaces the Android OS on the device. Smartphones running the the software will be shown off at the Consumer Electronics Show in Las Vegas next week.
Android, Canonical, smart phones, Ubuntu