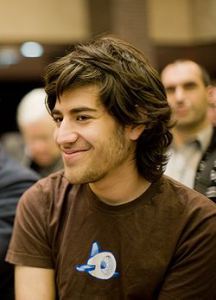 Digital activist and cofounder of Reddit, Aaron Swartz died on Friday after committing suicide according to a relative of Swartz. Along with co-founding Reddit, Swartz was the founder of DemandProgress.org, co-creator of the RSS 1.0 standard at the young age of 14 and was a strong proponent of Internet freedom.
Swartz was arrested in 2011 for accusations of stealing more than 4 million documents from MIT and JSTOR consisting of articles, book reviews and academic partner journals. He would have faced as much as $2 million in fines and as much as 50 years in prison if convicted. Swartz pled not guilty in September of 2012.
The news of Swartz death comes only two days after JSTOR announced that it will be releasing more than 4.5 million articles to the public.
News, reddit, suicide, swartz