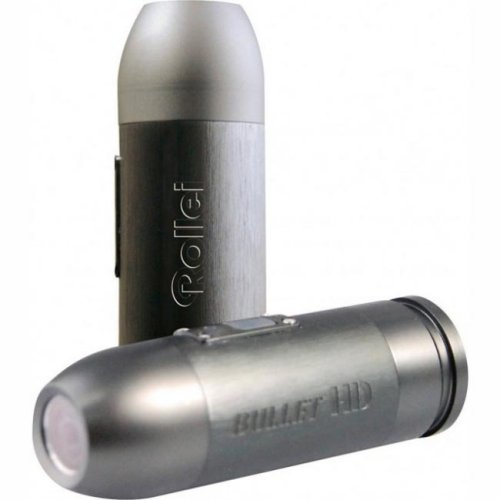 Rollei has unveiled an action camera that looks like a bullet, so it is naturally called the Bullet HD. And like a bullet it is rugged, but the casing here is made from aluminum. The camera features a 12 megapixel CMOS sensor, and a 170 degree wide angle lens.
This bullet can also record HD video in 720p, and features a built in microSD card slot which can take up to 32GB cards.

The Bullet HD comes with a 4GB microSD card, and has a rechargeable lithium-ion battery. It will be available this month for about $350.
Action Camera, HD, Rollei Bullet