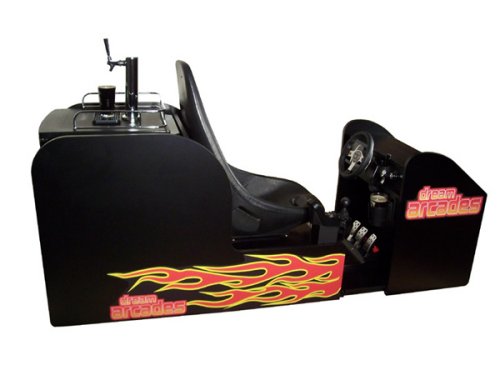 Driving games are great, but they have lacked one important thing. Beer. The Octane 120 Beer Arcade is a fully functioning gaming PC, with full driving controls, a built-in projector so you can play BIG and a dozen driving simulations pre-installed. So that takes care of the driving.
What about the drinking? Well, they have that covered too, for better or worse. Behind the seat, there is enough room for half a barrel of beer, with a tap in the middle of your controls, so that you can pour a fresh beer while driving.

It will cost you $5995.
Arcade, beer, driving, Octane 120, simulator