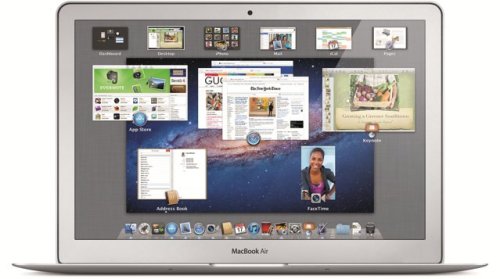 Today marks the release of the update to the Mac OS X operating system, Lion. This release brings new Multi-Touch gestures so you can perform new moves and control your OS with multi-touch gestures, System wide support for full screen apps, Mission Control which is a way to view what's running on your Mac, Launchpad which is a new home for all your apps, and redesigned Mail app. So there are a lot of new things to check out.
Here are some more: Users can also now Resume, as in return to your apps exactly how they left them, there is an Auto Save, Versions will let you easily revert back to older versions of documents; and AirDrop for making it easy to set up P2P connections with other Macs.

You can get it from the Mac App Store for $29.99.
Apple, Lion, Mac, OS X