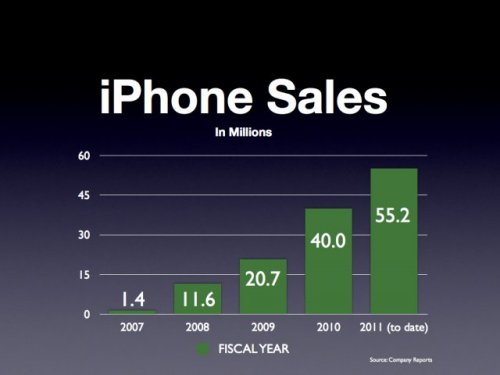 We already could have guessed as much, but last years iPhone continues to sell well, as recent numbers from carrier partners AT&T and Verizon show. Reporting earnings for its June quarter last Thursday, AT&T said it sold 3.6 million iPhones, which is more than the 3.2 million it sold during same period last year.
Verizon has sold 2.3 million in its second quarter. Together, the two carriers activated 11.7 million in the first half of 2011, that's just 3.5 million under AT&T's total iPhone sales for all of 2010. Remember this is a phone that's been available for about a year already.

Even the 3GS is still selling pretty well. It's good to be Apple right now.
iPhone, sales, selling