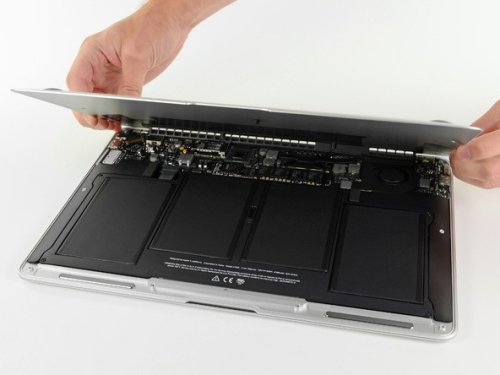 iFixit has a new MacBook Air. You know what that means.Tearing it open and checking it out. So what did they find. There's the new Thunderbolt port of course and the fancy new keyboard backlighting. But inside is where all the good stuff is.
There's an Intel Core i5 processor of course and a Bluetooth 4.0 chip and we also learned that the MacBook Air scores a four out of ten for ease of repair, so it might be best to leave this job to the experts. After all this toy is expensive.

Hit the link for all of the finer details.
2011, Apple, ifixit, macbook air, tear down