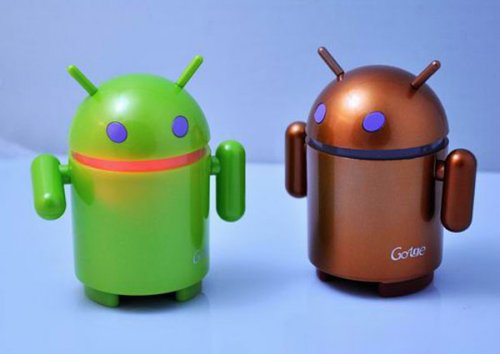 These Android MP3 speakers may look like the real deal, but they appear to have "gotge" written on them, not Google. We don't even care. They are still adorable.
Each one has a small full-range driver built into the bottom, and they also have colorful LEDs around the neck that light up when the music is playing. Pushing the droid's head starts and stops the music, and turning it left or right adjusts the volume.

There's even a slot for a MicroSD card and it can play MP3 audio and connect to your PC or media player through the 3.5mm jack.
Android, MP3 Speakers, robot