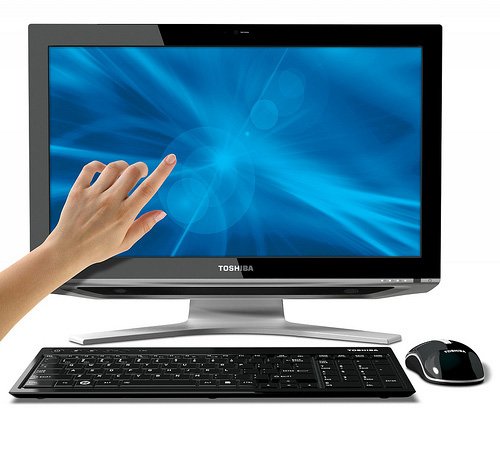 Toshiba has introduced its first all-in-one PC for the US. The DX1215 is intended as a media hub with a 21.5-inch, 1080p touchscreen, Onkyo speakers and Waves MaxxAudio processing. There's also Toshiba's TV-focused video upscaling engine and a new Sleep & Music feature that lets users play music from the speakers through another source even if the machine is off.
Toshiba expects systems to have Core i5 and i7 processors, a 1TB hard drive, a DVD burner and a pair of USB 3.0 ports and four 2.0 ports. Some versions will have a TV tuner. these will be exclusive to Best Buy and they ship on July 3.

[electronista]
all in one, DX1215, pc, Toshiba, U.S.