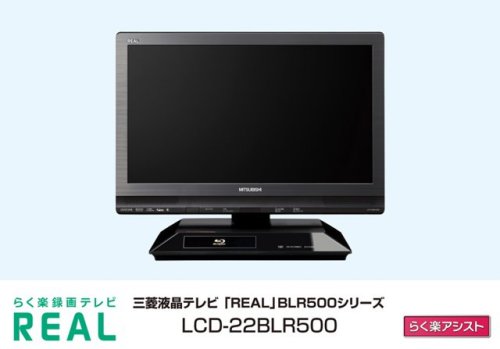 Most of us have many separate components for our home theater setup, but some prefer the convenience of having everything in a single device to keep things tidy. Mitsubishi has answered the call with an all-in-one system that consists of an HDTV that comes with a built-in Blu-ray and hard disk recorder, among other features.
The REAL LCD-22BLR500 is an all-in-one package 22-inch HD television set that comes with a digital TV tuner, a Blu-ray recorder that features a 500GB hard disk and support for AVCREC.

Not sure if it will show up here, but it will be available on July 21 for 100,000 yen (about $1,238).
Blu-ray, hard disk recorder, HDTV, Mitsubishi