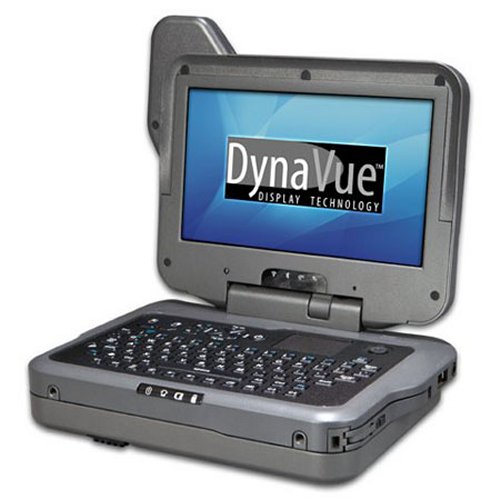 If you are in the market for a rugged laptop, check out the GD2000 fully-rugged PC from General Dynamics Itronix. It features a 1.2GHz Intel Ultra Low Voltage Core Solo processor, a highly sensitive GPS and a 5.6-inch daylight-viewable DynaVue (1024 x 600) touchscreen display.
There's also a hot swappable Lithium-ion battery pack, so you can replace the battery without system interruption. That's pretty handy all by itself. A MicroDIMM memory expansion slot gives you increased memory space and it has an ergonomically designed keyboard.

Other features include 2GB of DDR3 DRAM, up to 256MB dynamically allocated graphics memory, a 64-128 GB SATA SSD and a USB 2.0 port. It is priced at $4,900.
GD2000, General Dynamics Itronix, Portable PC, rugged