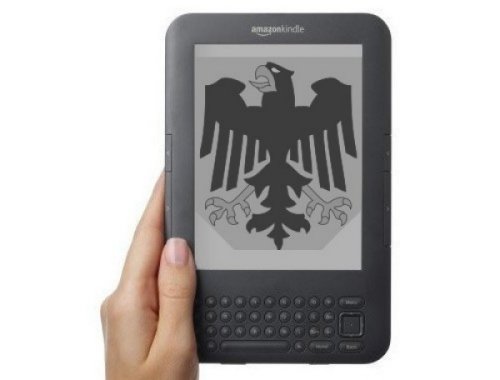 Amazon had already entered the UK's e-book market last year and now the company has it's sights set on Germany as it has now launched the German Kindle Store, with more than 650,000 titles. With the launch, the German Kindle Store instantly becomes Germany's biggest e-bookstore.
It has about 25,000 German-language titles, thousands of free classics, and a large collection of independent newspapers and magazines. Customers also have the ability to buy the latest Kindle and Kindle 3G models directly from Amazon.de, along with free, German Kindle apps for iPhone, iPad, PC and Android. I bet the site is extremely busy today.

Lastly, Germany's writers and publishers can use the Kindle Direct Publishing service to make their works instantly available on the store. It's a good time to be a reader in Germany.
Amazon, german, Kindle Store