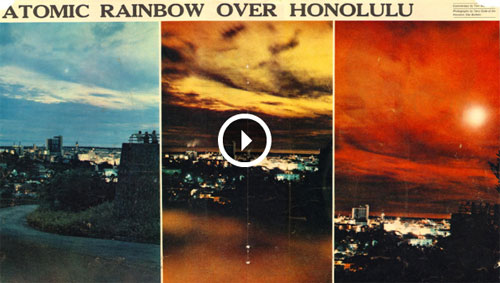 All most of us know about nuclear explosions today comes from the 60's and movies. Back during the cold war, kids in school had bomb drills, which were weird considering the radiation could make it under your desk.
A new photo and story has surfaced that occurred back in 1962. The US strapped a hydrogen bomb to a rocket and fired it 250 miles above the Pacific Ocean. The bomb used was 1000 times more powerful than the one that leveled Hiroshima.
The reason for the detonation was for several reasons, all scientific. The strangest was reportedly to see if the bomb could disrupt the Van Allen belts in the atmosphere. The explosion turned skies over the pacific strange shades of blue, yellow, and red.
bomb, Science