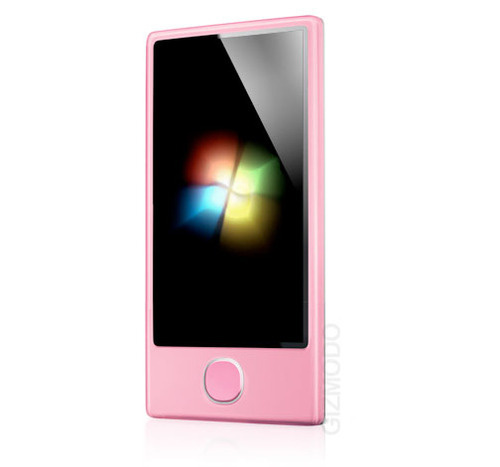 So remember all of the Project Pink/Zune Phone rumors from way back? Well, they have started again thanks to a statement by Jefferies analyst Katherine Egbert:
"Our recent industry checks indicate Microsoft will be debuting its own phone sometime in the next two months…We expect the new phone to debut soon, at either the Feb 15-18 Mobile World Congress conference in Barcelona Spain, or possibly at CTIA in Las Vegas one month later."

It's Egbert's belief that the Zune Phone will come from a Microsoft/OEM partnership similar to that of Google and HTC with the Nexus One. What else does she believe? Well, that the phone will feature a 5MP camera and 720P video support, for one. I could have guessed that myself.
We will find out soon. What do you think?
cell phone, Microsoft, Zune, Zune Phone, zunephone