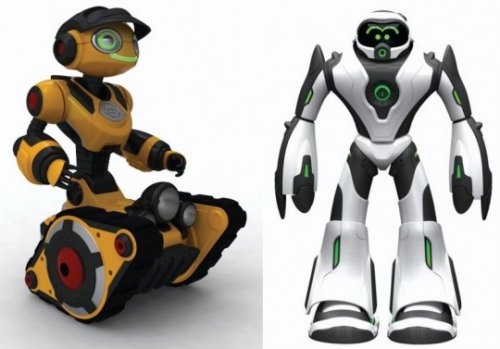 WowWee has now rolled out its latest pair of robots. This pair has been on our wish list since we first got word of them back at CES in January. Both the WowWee Roborover and WowWee Joebot are available to order for $79.99 and $99.99.
They can also be had in the "mini" versions for just $15. Each of the large robots can be controlled remotely or operate autonomously, play games and Roborover can even handle "rough terrain" and "inclines."

We can't wait to play with these. If one of these bots isn't under your Christmas tree this year, you will be missing out.
[Roborover] and [Joebot]
Joebot, Roborover, Robots, toy, WowWee