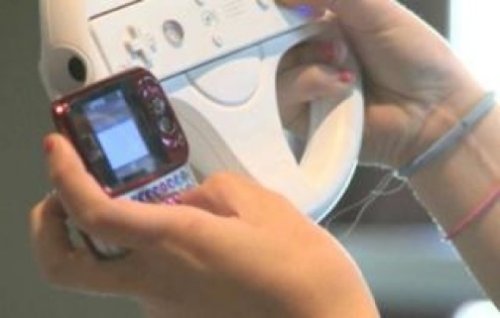 Vail Christian High School is educating students about the dangers of texting while driving. Students hold the motion sensitive wheel in one hand, and a cell phone in the other. It's unclear if they are required to drive as Toad, Mario, or anyone else. But were they sorry when they ended up getting hit by a turtle shell? Did they learn not to text while driving?
Apparently some did. One player said, "I ran into a lot of things and it was very stressful," Which is interesting, because how stressful can texting and Mario Kart really be? Still, I'm sure it drives the point home to these kids.

I would have been texting the other players smack talk to mess them up for the win.
driving, mario Kart, students, teach, texting