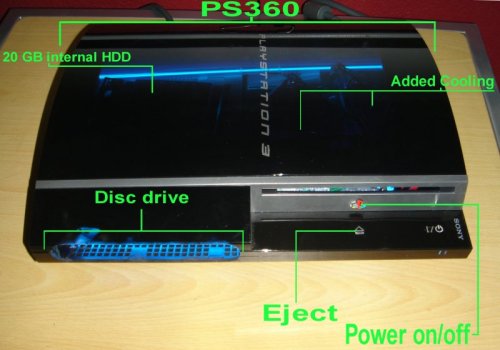 Last night we told you about the Wii winning the console wars this holiday season. The Xbox 360 did well too. But nobody wanted the poor PS3. There's apparently at least one modder who the likes the PS3. The outside of it anyway.
This modder shoved an Xbox 360 into a PS3 case. It wasn't a perfect fit, with a large hole cut into the front to allow access to the tray. It's for those gamers who can't make up their mind and love both consoles along with some neon.

The bidding starts at $100.
case, custom, DIY, hack, mod, PS3, Sony, xbox 360