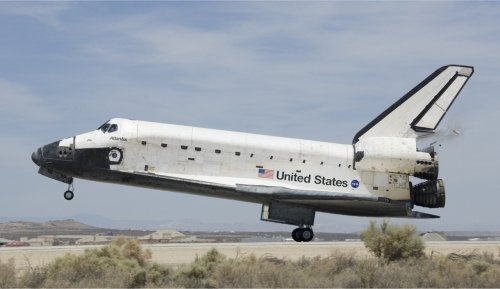 NASA has announced that they are looking for ideas on what to do with the two space shuttle orbiters and main engine display kits by issuing a Request For Information (RFI) to the public. If you can convince them that you can appropriately display the shuttle to the public along with having enough money to transport and store them then you may have a good chance and scoring your own space shuttle from NASA.
The RFI is looking for ideas and information to help NASA's Office of Infrastructure develop a plan for the placement of two shuttles and at least six unassembled main engine display "kits". The plan would be to find the best use of the shuttles and engine kits to inspire the American public.
Not much information was given about the rules of owning a shuttle should you get one at this point, however. It sounds like they would like you to publicly display it but I can't imagine that firing it up on weekends would be a problem.
NASA, Science, Space Ship, Space Shuttle