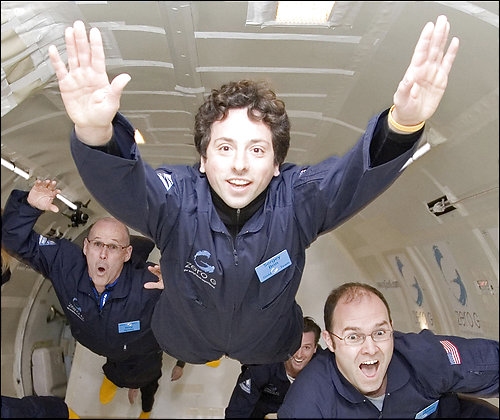 According to the Space Adventures tourism company out of Virginia, Sergy Brin, cofounder of Google, has put a $5 million deposit down for a vacation in space aboard a Russian spacecraft. The total trip will cost $35 million dollars and the launch date is scheduled for sometime in 2011.
Brin joins a small number of elite individuals who have both the desire to travel into space and more importantly the deep pockets to make it happen. Richard Garriott's trip with Space Adventures is still coming up this fall. Brin's $5 million deposit also makes him the founding member of a new Space Adventure club called the Orbital Mission Explorers Circle. The membership appears to work something like a vacation timeshare, but for space. Brin and any other new members that join get preferential options to the mission seats or can sell the seat to another space traveler if there schedule just doesn't allow for traveling to space that day.
"I am a big believer in the exploration and commercial development of the space frontier, and am looking forward to the possibility of going into space.", said Brin, president of technology for Google.
Space Adventures is currently the only company that sends tourists into space and has sent 5 individuals so far. Space vacationers ride seats on Russian Soyuz rockets to the International Space Station.
Space Adventures
Image credit: Washington Post
News, Science, Sergey Brin, space, space flight