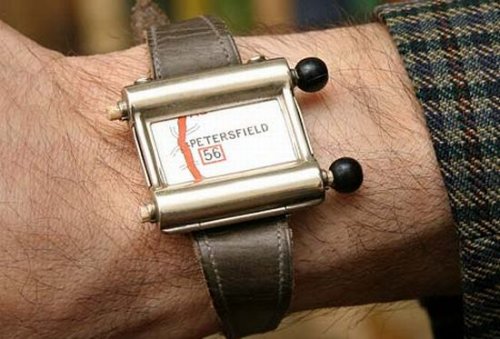 In the days before satellites frantically transmitted data to GPS receivers, there was at least one similar device making the rounds in London during the 20s. The Plus Four Wristlet Route Indicator had put maps squarely onto users' wrists. It works the way it appears, basically using rolled up paper maps that show the route of a particular area.
The driver just had to turn the two knobs, which turn the rollers, thereby moving the paper maps. This Wristlet can actually store about twenty maps making it a pretty comprehensive navigation tool…For the time. To see the Plus Four Wristlet Route Indicator, you can check it out at the National Trust House where it is on display until June 1st.

Not a bad invention considering it was so far ahead of it's time.
1920s, GPS, london, Plus Four Wristlet Route Indicator, tech, watch