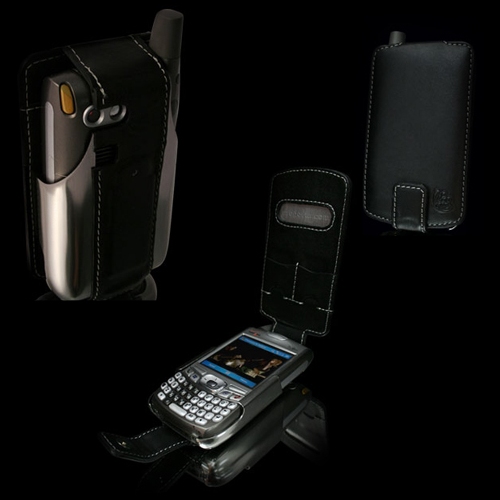 Our friends over at Proporta have released a new case for the Treo 700. The Lateral Case was based on the design of Proporta's popular Alu-Leather case and includes all of the benefits of that case including the screen saver system, optional belt clip, and magnetic closure system.
Proporta went back to the drawing boards after listening customer reviews to improve on the side protection offered by the case. The Lateral Case improves upon prior designs by fully protecting the sides of the device with strong aluminum. Other improvements include side clasps that make the device more secure.
The flip-type leather enclosure on the Lateral Case has a slim-line aluminum insert which protects the screen, as well as makes the keyboard, speaker, and camera ports and controls more accessible while housed in the open case.
The Lateral Case for the Treo 700 is available now from Proporta.