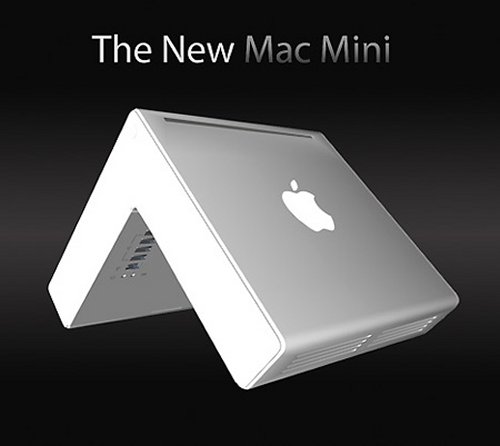 Designer Sait Alanyali is a proud Mac Mini user. So proud that he designed his own. One of the problems he has with the current machine are the I/O ports. It's a hassle to plug things in and take them out. Hence the "V" shape. It puts the ports within reach while keeping cables tidy. The shape also comes in handy by improving cooling as air moves freely through the heatsink.
Hard drives are hot swappable with a 2.5″ hd installed and an empty slot to use any way you like. It also features an HDMI port and does away with the power brick because this one has it built inside. Another new feature is the embedded logo display. It sports a sensor inside that detects it's orientation, so that the logo is always facing up.

Wow. Pretty amazing design. Chances are we will never see it's like.
Apple, concept, design, Mac, mini, New, Sait Alanyali, v